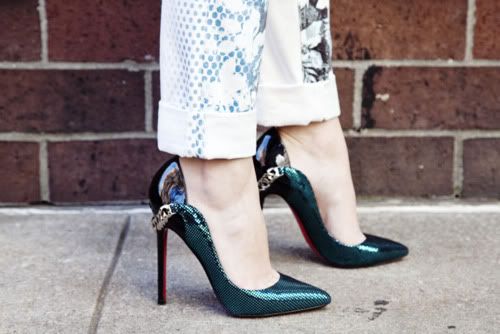 In Her Shoes is a weekly bookish meme hosted by Vanya at YA Story Teller. To participate, simply put yourself in the shoes of a heroine you've recently read about, and then talk about what you would do in her place, or what you've learned from her.
Skye Tomaganuk from Foretold
Skye is one of the main characters in the YA fantasy/romance trilogy (Daughters of Saraqael) by Raine Thomas and the female lead in Foretold which is the 3rd installment in the trilogy.
If I was in her place, I would not change one thing. Skye is a character you can't hate or criticize, why? because she is so incredibly adorable in her personality. You can't help but like her. I guess you could describe her as someone with a bubbly personality, but not over the top. Just the right amount. And she is so animated and I love how despite all of the change and danger she is in, she always remains so incredibly positive and hopeful.
Skye is a character full of light and considering that the has gone through so many life changing situations (learning that she is only half human and that she has to live on another plane of existence and have a guardian and train to fight) - not easy, you can't help but be impressed. She also has one of the scariest villains I've read about after her in Foretold and despite not being an aggressive person, she still tackles every dangerous situation with as much strength as she can muster and a lot of humour.
I love how Skye's character will make the funniest of observations in the most random of moments, when you least expect it and it's very cool because her true self always emerges despite what circumstance she is placed in. She loves music, fashion, she is a bit of a girly girl, she loves dance and she just can't help and show who she is, at all times. And because she remains so true to herself, I would definitely say that if I was in her shoes, I would not adjust her attitude because it is a great one.