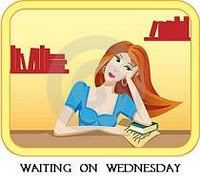 "Waiting On" Wednesday is a weekly event hosted by
Breaking the Spine
, that spotlights upcoming releases that we're eagerly anticipating. Visit
Breaking The Spine
to see more entries!
This week's pre-publication "can't-wait-to-read" selection is: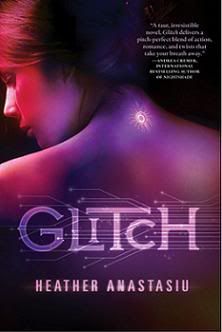 Glitch (Glitch #1) by Heather Anastasiu
Release Date: August 7th 2012 by St. Martin's Press
Format: Paperback
Goodreads Summary:
In the Community, there is no more pain or war. Implanted computer chips have wiped humanity clean of destructive emotions, and thoughts are replaced by a feed from the Link network. When Zoe starts to malfunction (or "glitch"), she suddenly begins having her own thoughts, feelings, and identity. Any anomalies must be immediately reported and repaired, but Zoe has a secret so dark it will mean certain deactivation if she is caught: her glitches have given her uncontrollable telekinetic powers. As Zoe struggles to control her abilities and stay hidden, she meets other glitchers including Max, who can disguise his appearance, and Adrien, who has visions of the future. Together, this growing band of glitchers must find a way to free themselves from the controlling hands of the Community before they're caught and deactivated, or worse. In this action-packed debut, Glitch begins an exciting new young adult trilogy.
Reasons I want to read & own this book:
1.
The cover. I love it. So gorgeous. Love the purple/pinkish tones and futuristic feel to it.
2. The idea of suppressing emotions to have a peaceful society, always lends itself to be an incredibly intriguing storyline. Totally reminds me of films like Equilibrium - fabulous dystopic film w/ Christian Bale, where the government in place tries to eradicate emotions so they take away art, film, love - anything that will produce emotional responses in people under the premise that emotions like jealousy & anger lead to destruction and war.
3. Computer chips? Feed from a Link Network? A Glitch in the system? Hells yea. Totally reminds me of the Matrix - I am IN.
4. Glitchers who have hidden abilities like staying hidden, telekinesis, change in appearance because of a not so perfect system that is supposed to be perfect... Very XMen-ish and Xmen rocks!
5. So basically this book is like the long lost love child of films like Equilibrium, The Matrix and Xmen and I cannot wait to read it because of that. It looks so good and I love those films to pieces!
What do you guys think? :)