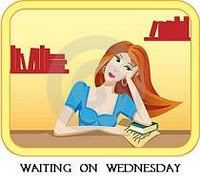 "Waiting On" Wednesday is a weekly event hosted by
Breaking the Spine
, that spotlights upcoming releases that we're eagerly anticipating. Visit
Breaking The Spine
to see more entries!
This week's pre-publication "can't-wait-to-read" selection is: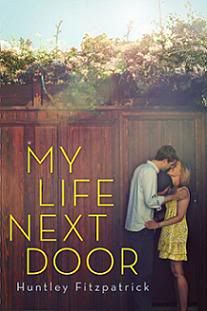 Release Date: June 14th 2012 by Dial Books
Format: Hardcover





Goodreads Summary:
A gorgeous debut about family, friendship, first romance, and how to be true to one person you love without betraying another

"One thing my mother never knew, and would disapprove of most of all, was that I watched the Garretts. All the time."

The Garretts are everything the Reeds are not. Loud, numerous, messy, affectionate. And every day from her balcony perch, seventeen-year-old Samantha Reed wishes she was one of them . . . until one summer evening, Jase Garrett climbs her terrace and changes everything. As the two fall fiercely in love, Jase's family makes Samantha one of their own. Then in an instant, the bottom drops out of her world and she is suddenly faced with an impossible decision. Which perfect family will save her? Or is it time she saved herself?

A dreamy summer read, full of characters who stay with you long after the story is over.






Reasons I want to read & own this book:
1.
The cover. I have a case of coverlove with this one because I just think it is adorable. I love the brightness, the warm colors, and I like the effect of having sunlight shine on the title of the book.
2.
The synopsis & title. Especially the 'Next Door' aspect of this novel. I think that it is always interesting to have families live next to each other and still remain total mysteries to one another. And I feel like in this book the families are quite different so it should be interesting to see what misconceptions they have about one another and how those are clarified through our main characters.
3.
The genre. Contemporary Young Adult. I really adored Lola and the Boy Next Door by Stephanie Perkins and am now always on the lookout for new great YA realistic/contemp fiction to read.
What do you guys think? :)