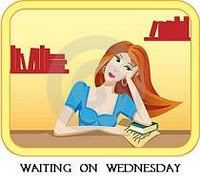 "Waiting On" Wednesday is a weekly event hosted by
Breaking the Spine
, that spotlights upcoming releases that we're eagerly anticipating. Visit
Breaking The Spine
to see more entries!
This week's pre-publication "can't-wait-to-read" selection is: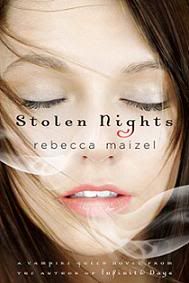 Release Date:
February 5th 2013 by St. Martin's Griffin
Format:
Paperback
Goodreads Summary:
Lenah Beaudonte should be dead. But having sacrificed herself to save another, she finds herself awakening with strange powers that are neither vampire nor human - and a new enemy on her trail. In her vampire life, Lenah had thought that being human was all she ever wanted; but the human heart suffers pain, heartbreak and loss. With her new powers growing and the dark force of the Nex after her soul, Lenah faces a choice: between the mortal love of gorgeous Justin, whose passion fed her human soul, and taking a different path to become the mistress of her own destiny, wherever that may lead ..
Reasons I want to read & own this book:
1. I have been waiting for this book for two years. Why? because it is the sequel to Infinite Days which is my all time favorite YA book and after the cliffhanger in that book, my life has not been the same. Call me melodramatic but seriously, it's been two years and I still am OBSESSED with how epic that cliffhanger was. It haunts my thoughts. I have never been taken by surprise by the ending of a book like I was with Infinite Days. Ever. I kid you not.
2. Rebecca Maizel's writing. Infinite Days from page one throws a whole bunch of epicness at you with the sacrifice of, for me, one of the most amazing male characters to have ever graced a page in the history of books. So underrated. The lovely Rhode Lewin. And in Infinite Days, Lenah, who is a vampire actually becomes a human again. Say what, Jennifer? you heard me. She becomes human again and it is super credible because Rebecca writes with beauty, with sophistication, and with a whole lot of cleverness.
3. A kick-ass heroine. Lenah. I want to read more about her journey. She was just so fierce in Infinite Days (book 1). Though she had a lot of struggles she also had this subtle and elegant power about her. A commanding presence without being over the top. And she was so intelligent and wise. For me a very unique female character and I can't wait to see what happens to her in Stolen Nights.