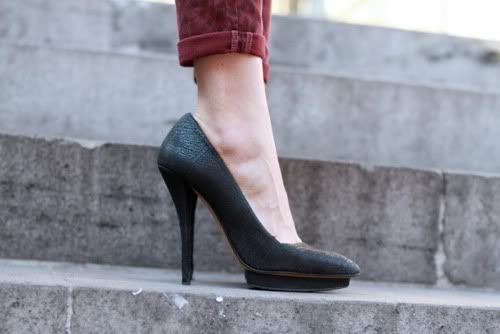 In Her Shoes is a weekly bookish meme hosted by Vanya at YA Story Teller. To participate, simply put yourself in the shoes of a heroine you've recently read about, and then talk about what you would do in her place, or what you've learned from her.
Lindy is a main character in Beastly by Alex Flinn which is a Young Adult retelling of the Beauty and the Beast fairytale. Recently, they have re-released a deluxe edition with Lindy's Diary since Beastly is told from the POV (point of view) of the male lead (Kyle). First off, I would have to say that as amazing as Beastly is when it came out, Lindy's POV is way better. From Lindy's diary we get to see that Lindy is a rather lonely and unloved girl who has suffered a lot with the loss of her mother and having to take care of a drug addicted father. And we also learn that Lindy has a rather humorous and adorkable side to her, as she is a book addict (what's not to love, right?) - that you just didn't get to see too much of when you read Beastly from Kyle's POV.




Personality wise, I would say that Lindy is warm hearted, determined, strong, intelligent and has a LOT of self respect. Some of the books and passages Lindy was quoting, as she LOVES books, were so amazing and showed what a sensitive soul Lindy had and what an immense appreciation she has for true beauty and goodness. There is nothing I would change about Lindy. Reading her diary entries was fun, she is an awesome narrator. A character with depth and she was way funnier than expected.