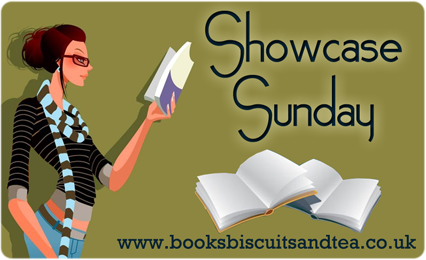 Showcase Sunday is a weekly bookish meme hosted by Vicky at the Books, Biscuits and Tea blog. It is a meme inspired by Pop Culture Junkie and The Story Siren. The goal of this meme is for us bookish peeps to showcase & highlight the books that we have either bought, borrowed, won, downloaded, or received for review the past week :)
BOUGHT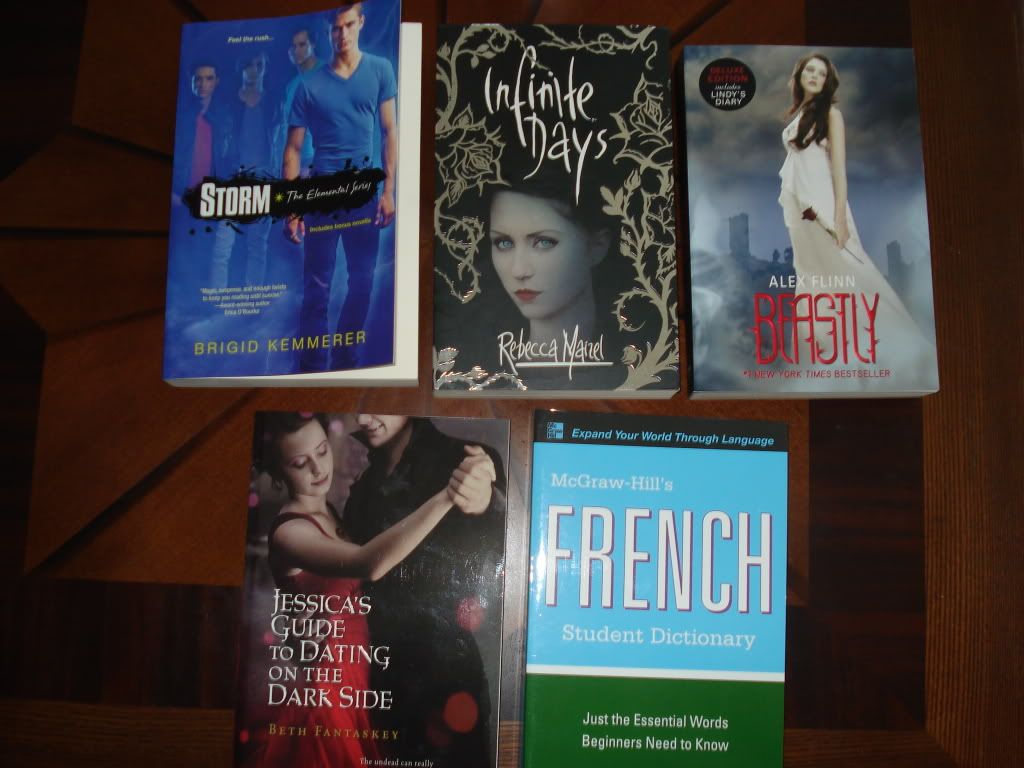 1. Storm by Brigid Kemmerer
2. Infinite Days by Rebecca Maizel (UK Edition)
3. Beastly by Alex Flinn (Deluxe Edition w/Lindy's Diary)
4. Jessica's Guide to Dating on the Dark Side by Beth Fantaskey
5. McGraw-Hill's French Student Dictionary
Sidenote: Ohmygosh you guys. I am so excited about my UK copy of Infinite Days. It is my favorite book and though the US edition is gorgeous, I just had to get the UK one, too.
I also have read Beastly. Loved the book, loved the movie (w/ the lovely Alex Pettyfer :D). I just had to get this deluxe edition because the cover is stunning. I always thought the first cover was too blah with that one flower. Not inspiring to this bookcover geek so yea. I spotted this at Books-a-Million and just had to get it.
Jessica's Guide. I have read as well. But I did a book exchange and now my original copy is living somewhere in Germany w/ the super awesome Caro from D'sBookworld. But yea, this was on sale for 3 dollars y'all and I was like, "heck yes, this baby is mine" - it is an amazinggggg book. Can't wait to read the sequel.
My french student dictionary. I'm excited about it as well because I took French classes for years but since I barely practice it with anyone anymore I just needed to touch up on my basics. Though I can still count in French and can read most of it, I need my refreshers and student dictionaries are always great for that.
So if you read through all of that. Thanks so much :D:D I appreciate it <3
What book loveliness did you receive this week? :)