I am a very visual person and when I read a book I like to envision in my head what each book character would look like in actuality and who could play their roles if they ever adapted that particular book into a film.


What is a dreamcast? Well, it's the cast of actors that you think would be perfect to interpret a character on screen. Today I will dreamcast a popular book character and explain why I think the actor I chose for this dreamcast would be perfect for the role of said character.



Dreamcast

for

Dimitri Belikov

&

Abe Mazur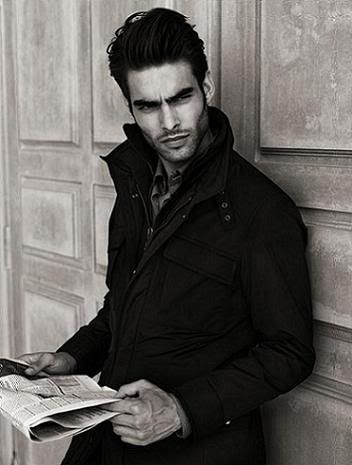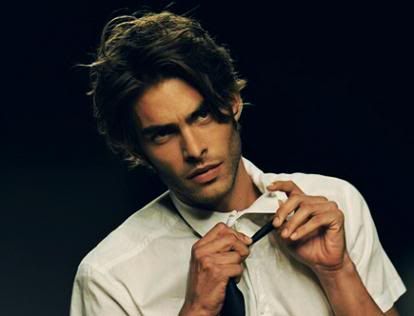 Jon Kortajarena as Dimitri Belikov from Vampire Academy
So, I know, I do, I know that everybody and their pet hamster tends to dream cast Ben Barnes as Dimitri Belikov. But I decided to go rogue on the Vampire Academy fandom and switch things up a little bit because I haven't always been quite sold on Ben to be honest, Ben is lovely and an awesome actor (Prince Caspian, anyone?) but I feel that he lacks the edge for a character such as Dimitri. Speaking of --> Dimitri Belikov, is the male lead in the Vampire Academy series by Richelle Mead. He is in his mid twenties, he is Russian, longish brown hair, tall, handsome and a dhampir. A dhampir in the lore of Vampire Academy is like a mix of a vampire and a human. He is not technically a vampire (no fangs, no feeding on blood) BUT does have slightly enhanced abilities (agility, vision etc). And in the Vampire Academy series, dhampirs have the job of being guardians for the royal vamps, the moroi, so therefore they train in fighting and Dimitri is an instructor and top guardian.
Jon Kortajarena is a top male model in the fashion world from Spain. The first time I saw him, was in the Tom Ford film, A Single Man, an incredibly thought provoking and visually stunning film, in my opinion. Minimalism at its finest. And Jon had a small part opposite Colin Firth, and even though his appearance in the film was brief, he made quite the impression. Not only was he incredibly beautiful in that film (Bless your heart Tom, for casting him) - it has to be said, the man is super handsome, but he had quite an intense energy about him, almost predatorial in nature because of how aesthetically beautiful he is as a man, but at the same time, with, like, a certain wistful and good energy about him. And that is SO Dimitri Belikov to me. Dimitri is always described as being fierce in battle and as being focused and determined but at the same time, Dimitri is also described as having a certain 'zen master wisdom' vibe to him because he is always calm, collected, and thoughtful as a person. Jon not only has the fierceness to him because he has such a strong presence on film and on camera but he also has the zen master wisdom thing going on too. As research for this post (that is my story and I am sticking to it) - I decided to look up as many Jon Kortajarena interviews that I could find and you guys, he just seems to be so down to earth, thoughtful, light hearted, with an almost bohemian/ world peace vibe to him. It's almost hard to reconcile the Jon in A Single Man or on the runway, to Jon in real life. Again, that is so Dimitri to me. Fierce in his job, yet gentle as a person. And Jon actually had long dark hair at the beginning of his modeling career, he is super handsome, tall and he has the allure that I think Dimtri possesses as well. Jon Kortajarena = Dimitri Belikov!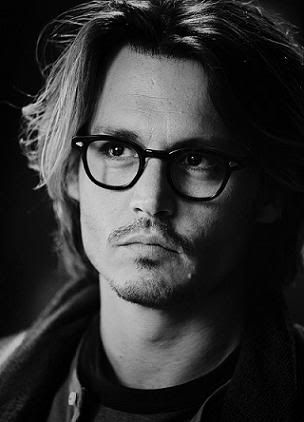 Johnny Depp as Abe Mazur in Vampire Academy
Abe Mazur is the father of the female lead (Rose Hathaway) in the Vampire Academy series by Richelle Mead. He is the epitome of badassery and he is in his 40s and moroi vampire, who is often called a zmey by many other characters in the Vampire Academy books, which means snake in Russian, because of how slick he is as a man. Abe is the epitome of street smarts and even though he is a lawyer, he doesn't follow the rules of moroi court or rules. He has connections in all places and bends the rules like it's going out of style. Not a person to mess with and is characterized as being charming with the ladies, as being a very unique dresser (scarves, emerald green & purple suits), and as being very sarcastic but savvy when it comes to solving problems. Why do I think Johnny Depp would be the perfect Abe? Well, Johnny is kinda like Abe in real life, already. He doesn't follow trends, has a unique and fun bohemian/punk rock style in his dressing, and is beloved by a lot of women in the world. He also has that charisma as an actor (Captain Jack Sparrow, anyone?) that is needed for a character with such a presence and style like Abe Mazur (who might be the coolest dad in book history) and also has the physical look of Abe (Abe is described as having tanned skin, dark hair, being handsome).
Have you ever dreamcasted your favorite book characters? If you have, let me know about it. Also, if any of you have a different dreamcasting idea for the character I mentioned in this post, I would love to hear about it, as well. Thanks for reading :)