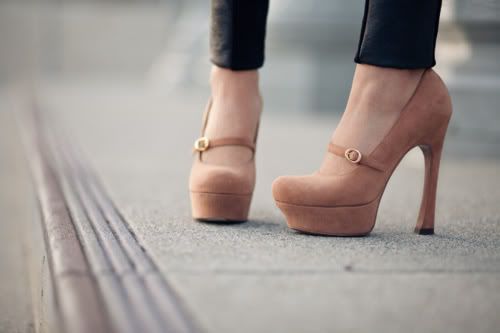 In Her Shoes is a weekly bookish meme hosted by Vanya at YA Story Teller. To participate, simply put yourself in the shoes of a heroine you've recently read about, and then talk about what you would do in her place, or what you've learned from her.
E
mily is the female lead in the Contemporary Young adult series called Bold as Love by Lindsay Paige. Personality wise, I would say that Emily is a really sweet girl; who is thoughtful, kind and considerate with those she loves. She unfortunately went through the trauma of being verbally abused by her mother and struggles of self worth/anxiety birthed by that situation.
Is there
something I would change about Emily? No. I think that Emily is an extremely realistic character, who takes her time to evaluate things and think them through and in I'm Yours she is facing even grander dilemmas so far than the issues she faced in book 1 (Sweetness) and slowly but surely facing them with great resolve. She is not the most decisive person per say but she also doesn't take forever to realize something, she always kinda goes through a process and if she sometimes takes a bit to kinda take control of a situation its because her selflessness gets in the way. So I just would have to say that I love how real Emily is.
She is not perfect, she makes mistakes, and that is what makes her compelling.