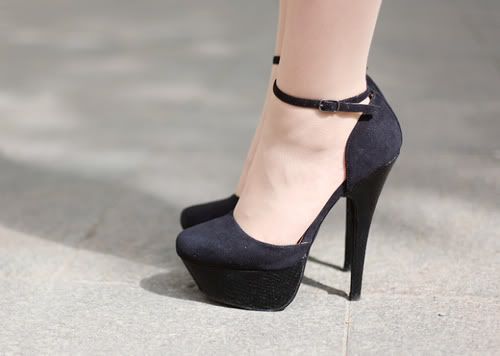 In Her Shoes is a weekly bookish meme hosted by Vanya at YA Story Teller. To participate, simply put yourself in the shoes of a heroine you've recently read about, and then talk about what you would do in her place, or what you've learned from her.
Claudia from Stolen Night
Claudia
is a character in the Young Adult Paranormal Romance Stolen Night (sequel to Infinite Days) by Rebecca Maizel. In Infinite Days she came off as one of the three resident mean girls in the story, who highly disliked the female lead (Lenah Beaudonte). As Infinite Days progressed I could see that Claudia and her friends started warming up to Lenah and in Stolen Night, Claudia flat out has grown tremendously as a person. In Stolen Night the reader can see that Claudia is a really bubbly, sweet, thoughtful and fun friend, who highly dislikes negativity and confrontation. She just wants to enjoy life and being young and really is the ideal friend.
Would I change something about Claudia? Not really. I am midway through Stolen Night and Claudia has become one of my favorite characters because I love that she is not your typical mean girl cliché. She dropped her prejudices against Lenah and has embraced her as a friend. When you really get down to it, Claudia totally represents life itself in the novel because she is always so enthusiastic about things and it's great that she is a friend to Lenah now because Lenah is shrouded in so much drama and darkness, that I feel that she totally needs to have a person around her (Claudia) who kinda represents the good side of life.