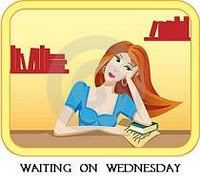 "Waiting On" Wednesday is a weekly event hosted by
Breaking the Spine
, that spotlights upcoming releases that we're eagerly anticipating. Visit
Breaking The Spine
to see more entries!
This week's pre-publication "can't-wait-to-read" selection is: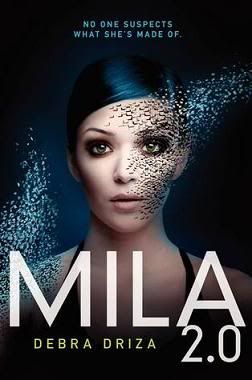 Release Date: March 12th 2013 by Katherine Tegen Books
Format:
Hardcover
Pitched as a "Bourne Identity"-type sci-fi thriller about a teenage girl who discovers that she is a Mobile Intel Life-like Android, an experiment in artificial intelligence created by the U.S. government, and her scientist mother, who kidnapped her when she was found to have human emotions.
Reasons I want to read & own this book:
1. The cover. You guys, isn't it kick-ass? It reminds of the film, the Matrix, like when Neo (Keanu Reeves) finally could see that the agents who were chasing him were computer programs made out of green codes and not really people :O
2. The genre. Science fiction/dystopia. This book is like a mix of the films: A.I. (Artificial Intelligence) & Eagle Eye where the artificial intelligence created by governmental agents/scientists take on a life of their own and go rogue on their creators by experiencing the unexpected --> human emotion.
3. The synopsis. A sci fi thriller like the Bourne Identity? Well, count me in! I love films like that where the protagonists are engineered by a government agency to act in a way but go awol when they realize the truth about their origins. It's like watching an episode of Gossip Girl where you don't know who is back stabbing who BUT with the advantage of having awesome fight sequences and international destinations.
What do you guys think? :)