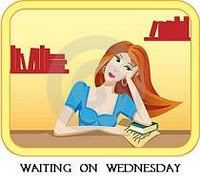 "Waiting On" Wednesday is a weekly event hosted by
Breaking the Spine
, that spotlights upcoming releases that we're eagerly anticipating. Visit
Breaking The Spine
to see more entries!
This week's pre-publication "can't-wait-to-read" selection is: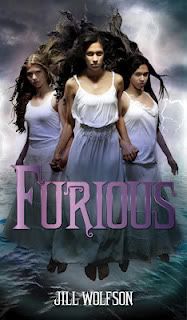 Release Date: April 16th 2013 by Henry Holt and Co. BYR
Format: Hardcover




Goodreads Summary:
Three high school girls become the avenging Furies of Greek legend.

We were only three angry girls, to begin with. Alix, the hot-tempered surfer chick; Stephanie, the tree-hugging activist; and me, Meg, the quiet foster kid, the one who never quite fit in. We hardly knew each other, but each of us nurtured a burning anger: at the jerks in our class, at our disappointing parents, at the whole flawed, unjust world.

We were only three angry girls, simmering uselessly in our ocean-side California town, until one day a mysterious, beautiful classmate named Ambrosia taught us what else we could be: Powerful. Deadly. Furious.



Reasons I want to read & own this book:
1. The mythology. To me the furies are some of the most interesting characters/figures in Greek Mythology. I am fascinated by them, by the idea of having three women who seek to avenge wrongs.
2. The synopsis. It looks like
the three girls in this book are gonna be totally badass and I can't wait to see who they are angry at and how they become the furies and most importantly, what they are going to do as the Furies :O
What do you guys think? :)