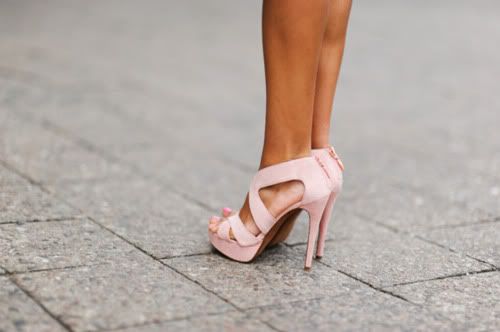 In Her Shoes is a weekly bookish meme hosted by Vanya at YA Story Teller. To participate, simply put yourself in the shoes of a heroine you've recently read about, and then talk about what you would do in her place, or what you've learned from her.
Tracy Sutton from Stolen Night
Tracy Sutton
is a character in the Young Adult Paranormal Romance Stolen Night (sequel to Infinite Days) by Rebecca Maizel. In Infinite Days she was basically the resident mean girl who highly disliked Lenah Beaudonte, the female lead in the story. What I like about Tracy is that from Infinite Days to Stolen Night, she has tremendous character growth. She goes from a girl who is very cruel (verbally) who seems to be a bit arrogant and distant, to slowly becoming more friendly to people who are not necessarily in her circle of friends, and ultimately showing a lot of depth.
I say that she shows a lot of depth because Tracy comes off as having a certain mystique to her. And that mystique deals with her being suspicious of the new students at her school, which is unique in Paranormal Young Adult literature, because it often happens that most secondary characters remain clueless to the fact that the main characters have a supernatural origin, and if they do find out their true identities, something happens that magically helps erase their memory or something along those lines. But not with Tracy. In Stolen Night she is really on the ball and we get to learn how much exactly and it was interesting to see more to Tracy's personality than being a popular girl. I honestly would not change a thing about her. I liked how she matured in Stolen Night and showed more emotional and intellectual depth.