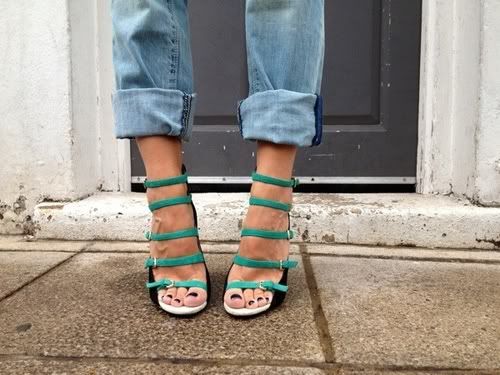 In Her Shoes is a weekly bookish meme hosted by Vanya at YA Story Teller. To participate, simply put yourself in the shoes of a heroine you've recently read about, and then talk about what you would do in her place, or what you've learned from her.
Vivian from Immortal City
Vivian is a secondary character in the YA Urban fantasy/romance Immortal City by Scott Speer. In Immortal City, the characters live

in a city where Angels are the equivalent to celebrities. Vivian is what you would call the resident 'mean girl' of the story. I typically tend to talk about female characters who are great role models and amazing heroines but you all know, not all characters can be redeemed. Some characters tend to act badly because between choosing to do the right thing and the wrong, they go for the bad every single time. Why? because sometimes being mean gives people a sense of control and that's what is going on with Vivian.
Would I change something about Vivian? - Oh, yes. I would change every single thing. She is shallow, materialistic, entitled, manipulative, self absorbed, selfish and superficial. But I always love to see characters like these in novels because they always push the heroes and heroines to become more active instead of being passive and they just help highlight how amazing the good characters are because the reader can see with immense clarity which characters are truly special compared to the one's who are plainly vapid and nonredeemable.