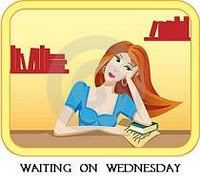 "Waiting On" Wednesday is a weekly event hosted by
Breaking the Spine
, that spotlights upcoming releases that we're eagerly anticipating. Visit
Breaking The Spine
to see more entries!
This week's pre-publication "can't-wait-to-read" selection is:
Release Date: June 28th 2012 by Viking Juvenile
Format: Hardcover
Goodreads Summary:
What if you lost the thing that made you who you are?

Lexi has always been stunning. Her butter-colored hair and perfect features have helped her attract friends, a boyfriend, and the attention of a modeling scout. But everything changes the night Lexi's face goes through a windshield. Now she's not sure what's worse: the scars she'll have to live with forever, or what she saw going on between her best friend and her boyfriend right before the accident. With the help of her trombone-playing, defiantly uncool older sister and a guy at school recovering from his own recent trauma, Lexi learns she's much more than just a pretty face.
Reasons I want to read & own this book:
1.
The cover. I just love it. I think it's really cool and interesting. The black and white spots kinda look like the tips of arrows so I'm wondering if they allude to the protagonist on the cover being confused about what direction to take in her life. They also seem might signify the shattering of something into little pieces or something along those lines. Regardless, I think it's eye catching.
2.
The genre. Contemporary Young Adult. After reading and loving Anna and the French Kiss & Lola and the Boy Next Door, I have been dying to find more YA contemporary/realistic fiction books to read.
3. The synopsis. I am always intrigued about books that talk about physical perfection and deal with how people view themselves in relation to what they look like. It's a topic that affects everybody, regardless of age so it should be interesting to see how the author tackles that topic.