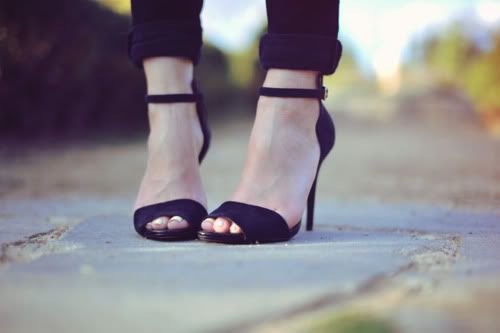 In Her Shoes is a weekly bookish meme hosted by Vanya at YA Story Teller. To participate, simply put yourself in the shoes of a heroine you've recently read about, and then talk about what you would do in her place, or what you've learned from her.
Becca Chandler from Storm
Becca
Chandler
is the female
lead in the Urban Fantasy/paranormal Young Adult series called the Elemental series by Brigid Kemmerer.
Personality wise, I would say that Becca comes across as a very compelling character because she is strong and brave but at the same time there is a certain brokenness to her due to bullying. Thing is, Becca's ex boyfriend in the novel has spread horrendous rumors about her with other guys that have left her with a terrible reputation so she is a bit hesitant when it comes to trusting guys and is always on alert about what she is doing and making sure that her actions are not misinterpreted. Would I change something about Becca? No, I wouldn't. I like that even though she might feel afraid, she faces things head on and tries to do what is right. She also, because of bullying, starts to take self defense classes which I thought was really bad-ass. I also like that she is a bit snarky and has a realistic inner dialogue going on in her head. Becca is not always sure of what she is doing, but she tries her best, which is a great trait to have in a female heroine.