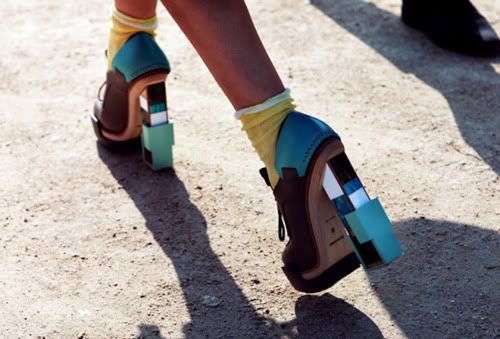 In Her Shoes is a weekly bookish meme hosted by Vanya at YA Story Teller. To participate, simply put yourself in the shoes of a heroine you've recently read about, and then talk about what you would do in her place, or what you've learned from her.
Mrs.
Chandler
is the mother of the female
lead (Becca Chandler) in the Urban Fantasy/paranormal Young Adult series called the Elemental series by Brigid Kemmerer.
What I love about Mrs. Chandler is that she is incredibly present in her daughter's life (something that is not always common in Young Adult literature). Personality wise, I would say that Mrs. Chandler is a very warm parent and person in general. Because not always is she there for her daughter Becca, but for her daughter's best friend (Quinn) as well, as Quinn has issues with her own parents. She is an ER Nurse so she works shifts at night but what is awesome about Mrs. Chandler is that she makes time to be around her daughter anyway. Like, she will leave breakfast or dinner ready for her daughter and her bestie Quinn. Talk with them and eat with them when she has time, even if she is tired.
Would I change something about Mrs. Chandler? No. I think that she is a great role model for her daughter because she had to raise her on her own since her husband left, but she never complains or speaks ill of him to her daughter. I also feel that she is a very honest person, with an adorable personality, because she is just a sweet and a kind human being. She always does her best to be a good example to her daughter (Becca) and her best friend (Quinn) who are young women who are facing challenges of their own and need that familial support and guidance from someone, that person being Mrs. Chandler.
P.S. - The reason to why I am referring to Mrs. Chandler as Mrs. Chandler and not using her first name, is because it was not mentioned in the book. Or if it was, It may have been mentioned briefly and I may have missed it. But mainly she is always referred to as Becca's Mom in the story.