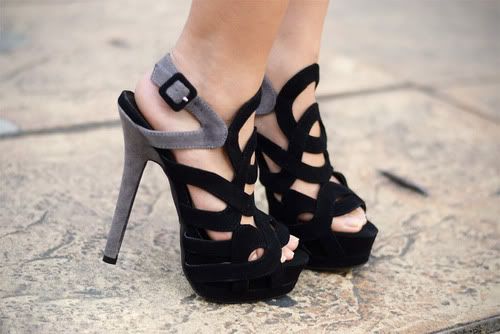 In Her Shoes is a weekly bookish meme hosted by Vanya at YA Story Teller. To participate, simply put yourself in the shoes of a heroine you've recently read about, and then talk about what you would do in her place, or what you've learned from her.
Camryn Bennett from The Edge of Never

Camryn is the female lead in the New Adult and Realistic Fiction Romance novel called The Edge of Never by J.A. Redmerski. Personality wise, I would say that Camryn is a very deep person. She often contemplates life, what is important, and what she should do to break free from routine in her life. She is 20 years old, is smart and has an amazing sense of humour. Very sarcastic and very real in her observations on life. There is no sugarcoating with Camryn, she always tries to see things in their truest light.
In The Edge of Never we find that Camryn is very closed off from relationships and letting people in because she has been through so many tragedies and also the deterioration of several important personal relationships with friends and loved ones. Basically this girl can't bare to suffer another blow in her life. In a way, she is just a broken soul and depressed about how things have turned out for her.
Is there something I would change about Camryn? No. She is just so incredibly real and despite being in pain, her humour still shines through. She is also very brave in the sense that in this novel, she packs up everything and decides to literally go wherever the wind blows. It's rare to find a character who is so incredibly honest about themselves and life. Camryn is really strong and set on living life in the realest way possible. She is an amazing character. I am really enjoying this book and learning about this character's journey to heal and find herself.